SHOPICK은 SNS을 활용한 인플루언스 마케팅에 착안해 비디오를 결합한 신개념 모바일 V 커머스 쇼핑 플렛폼입니다.
- UI/UX - MOBILE
- Adobe Photoshop, illustratorSketch APP, Flinto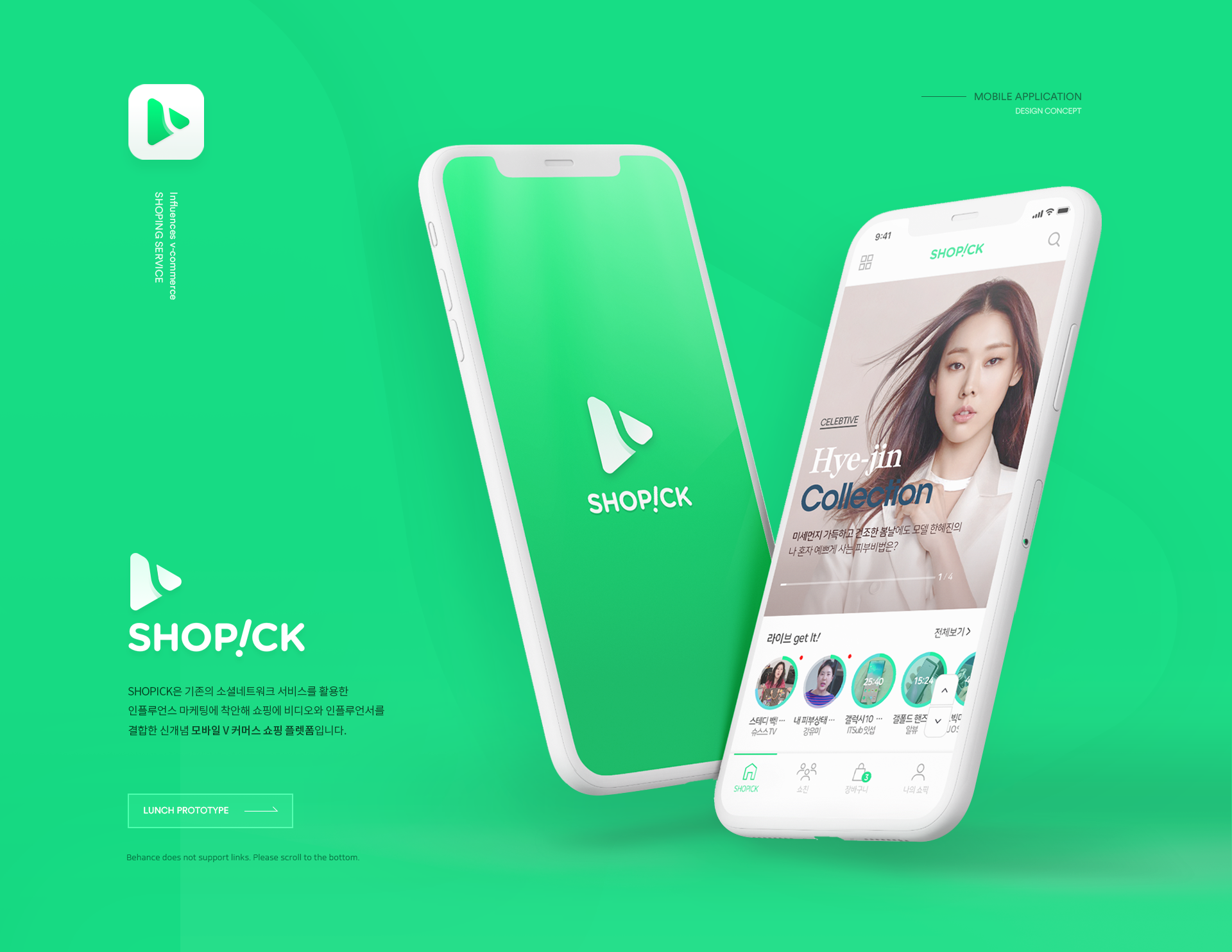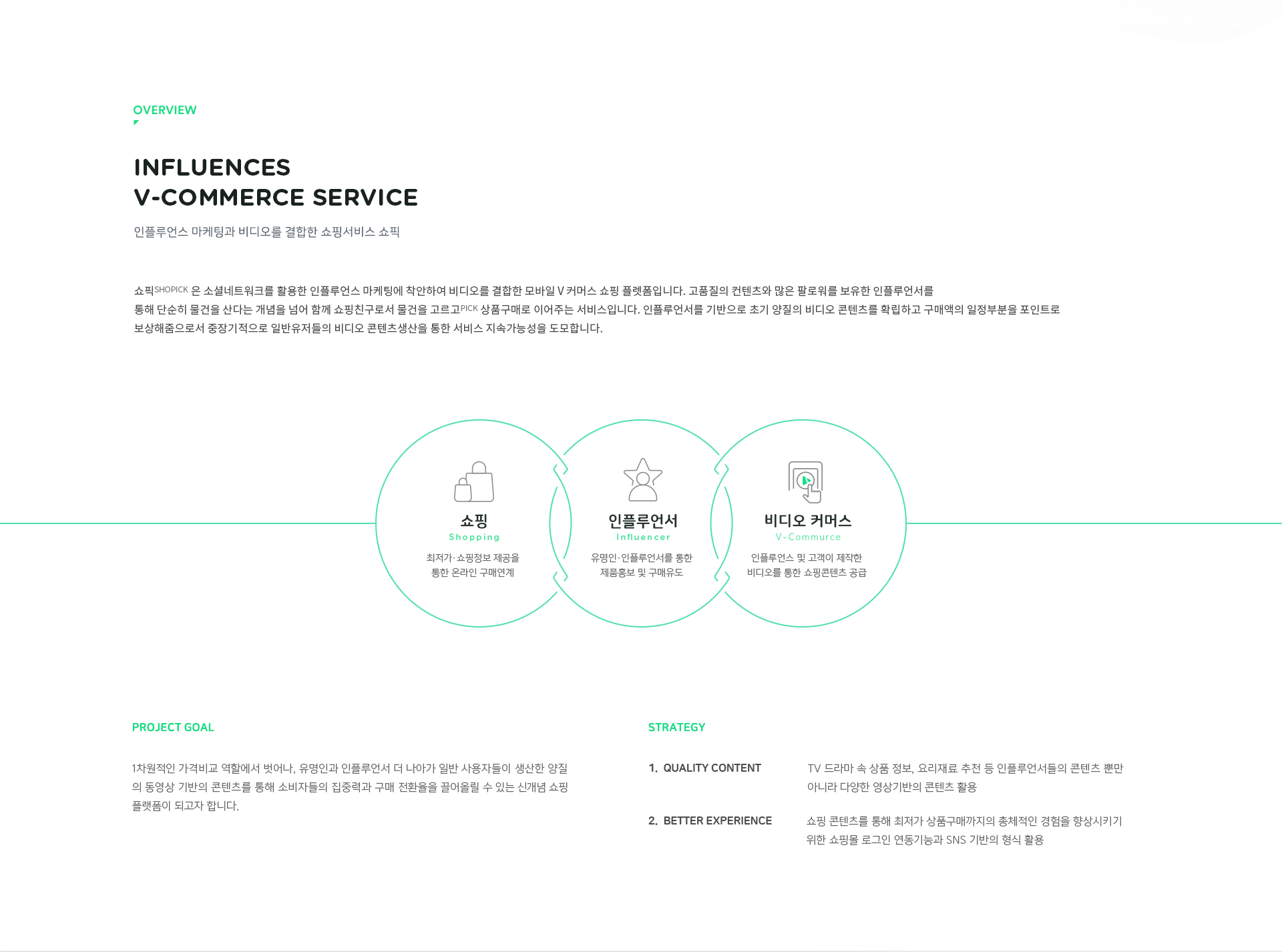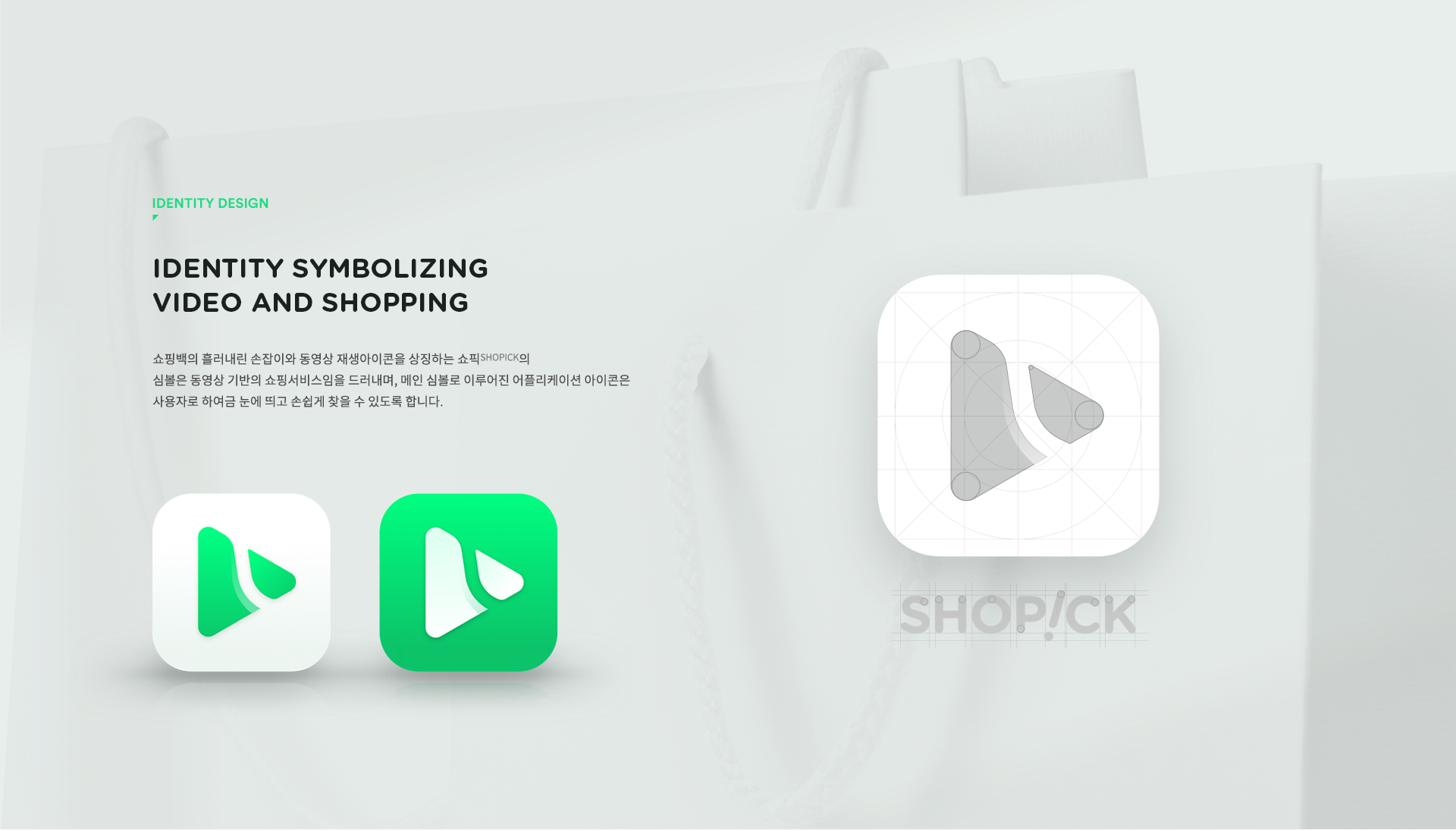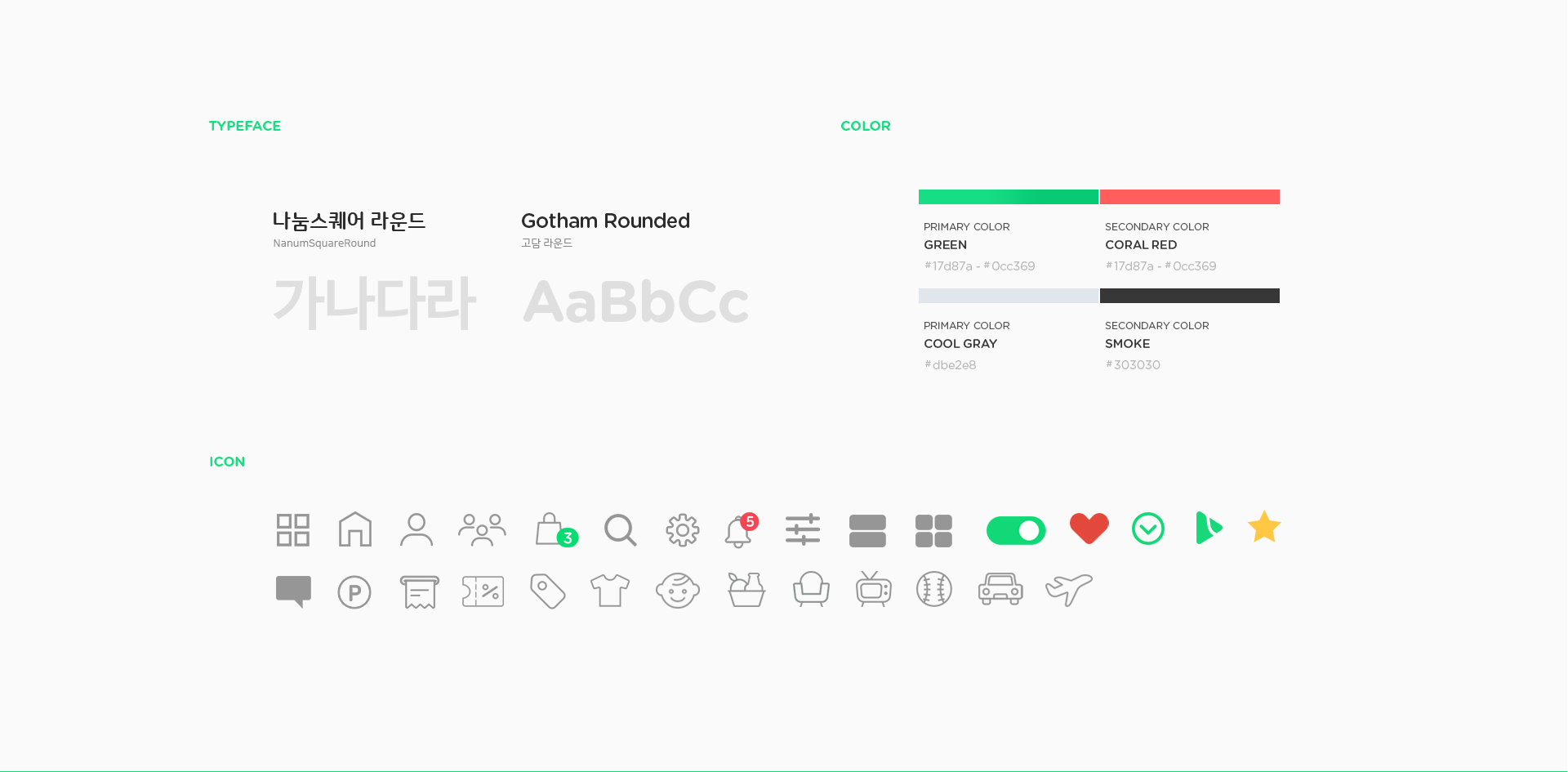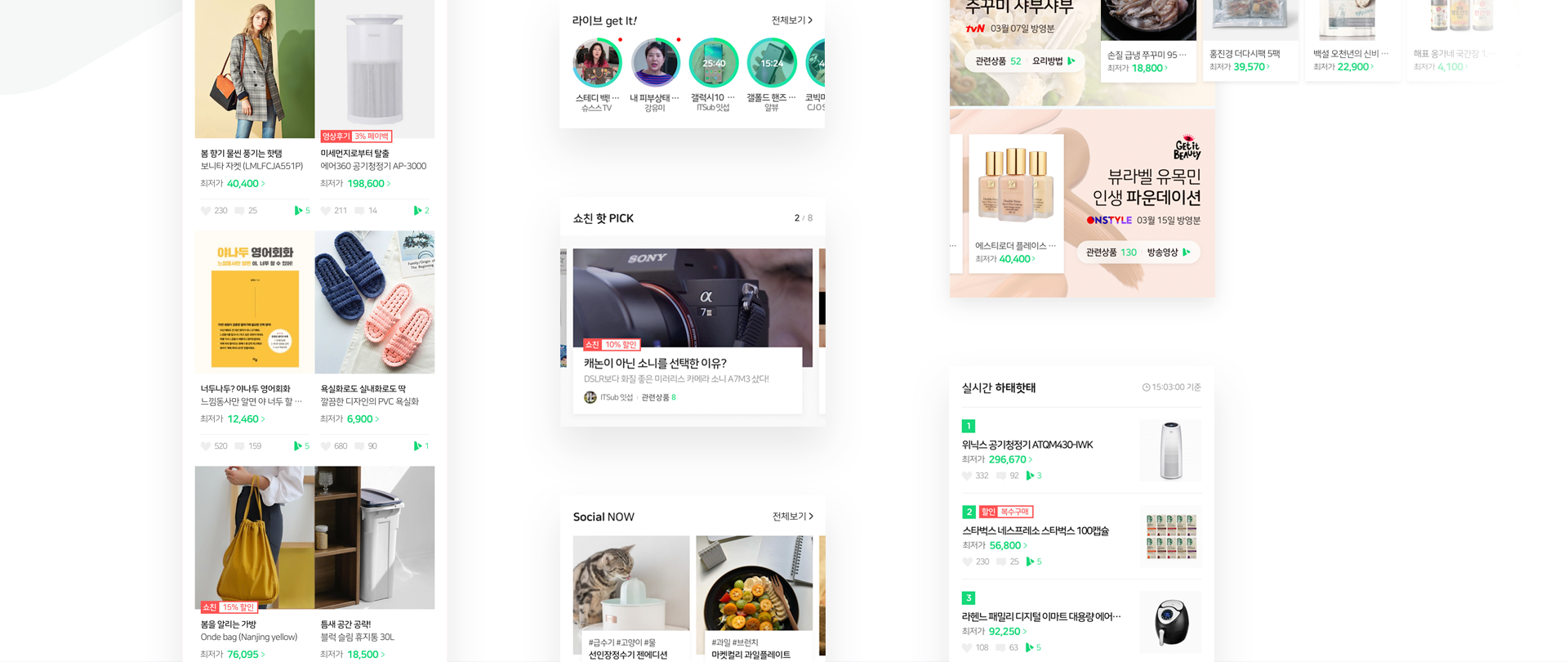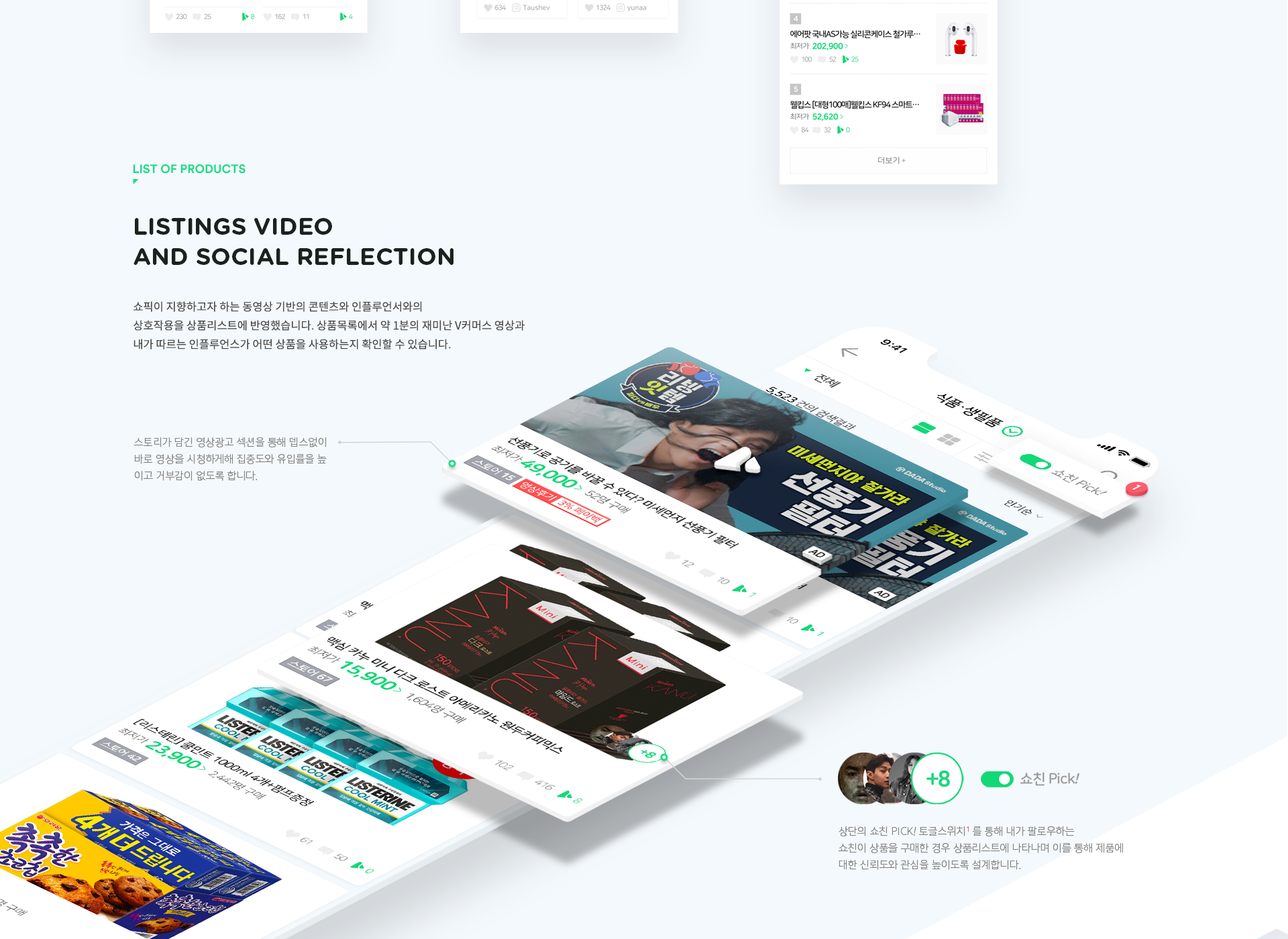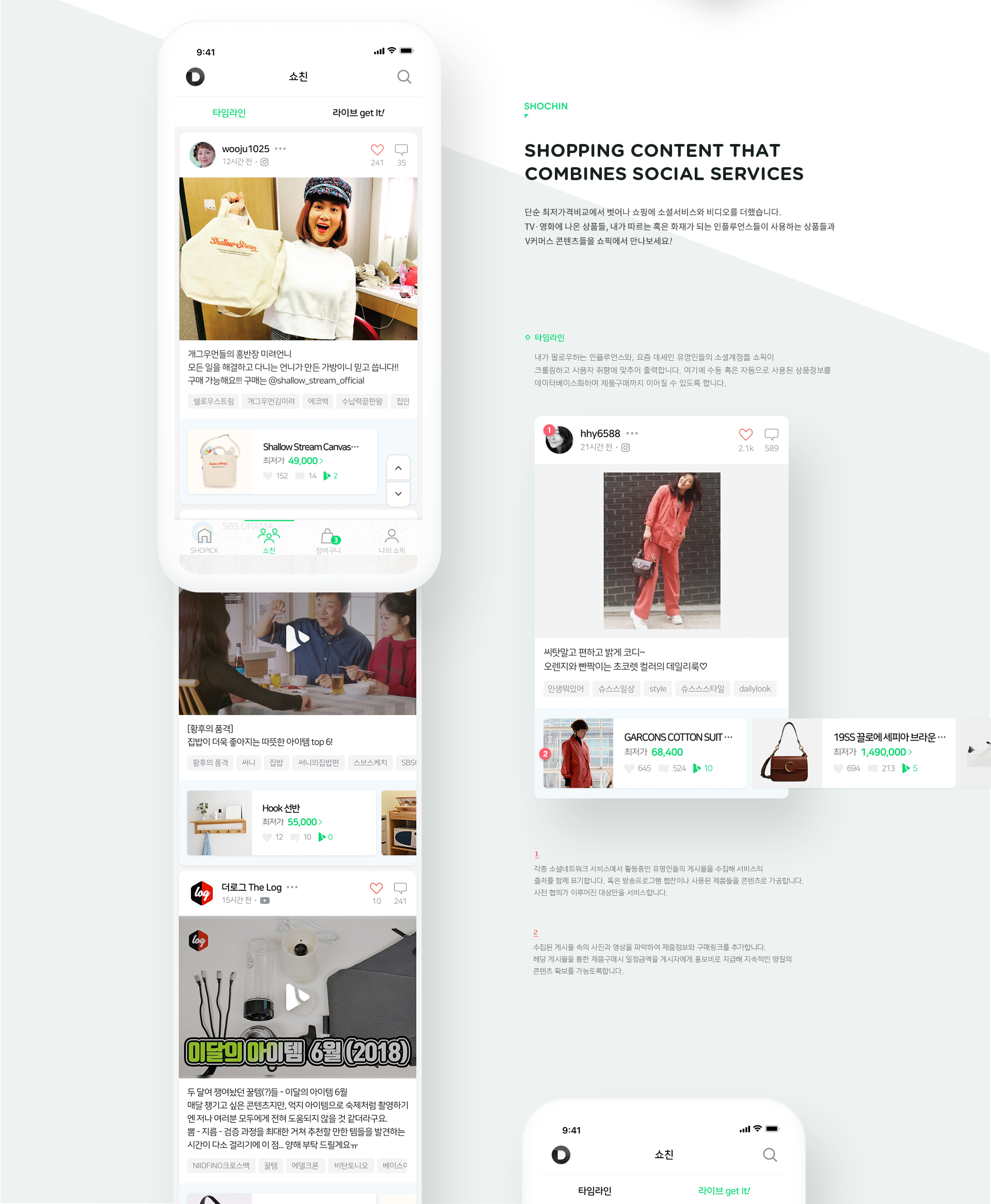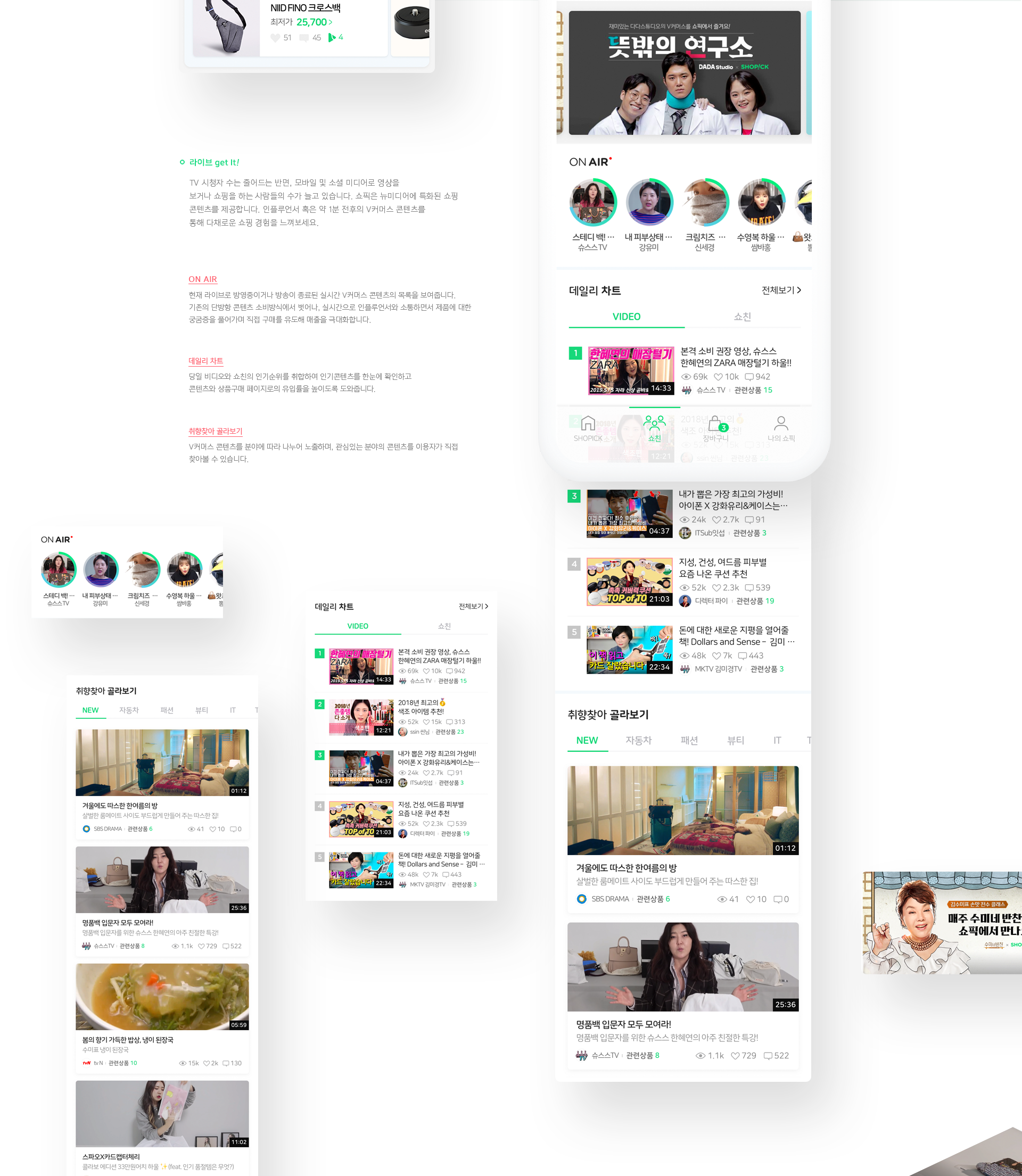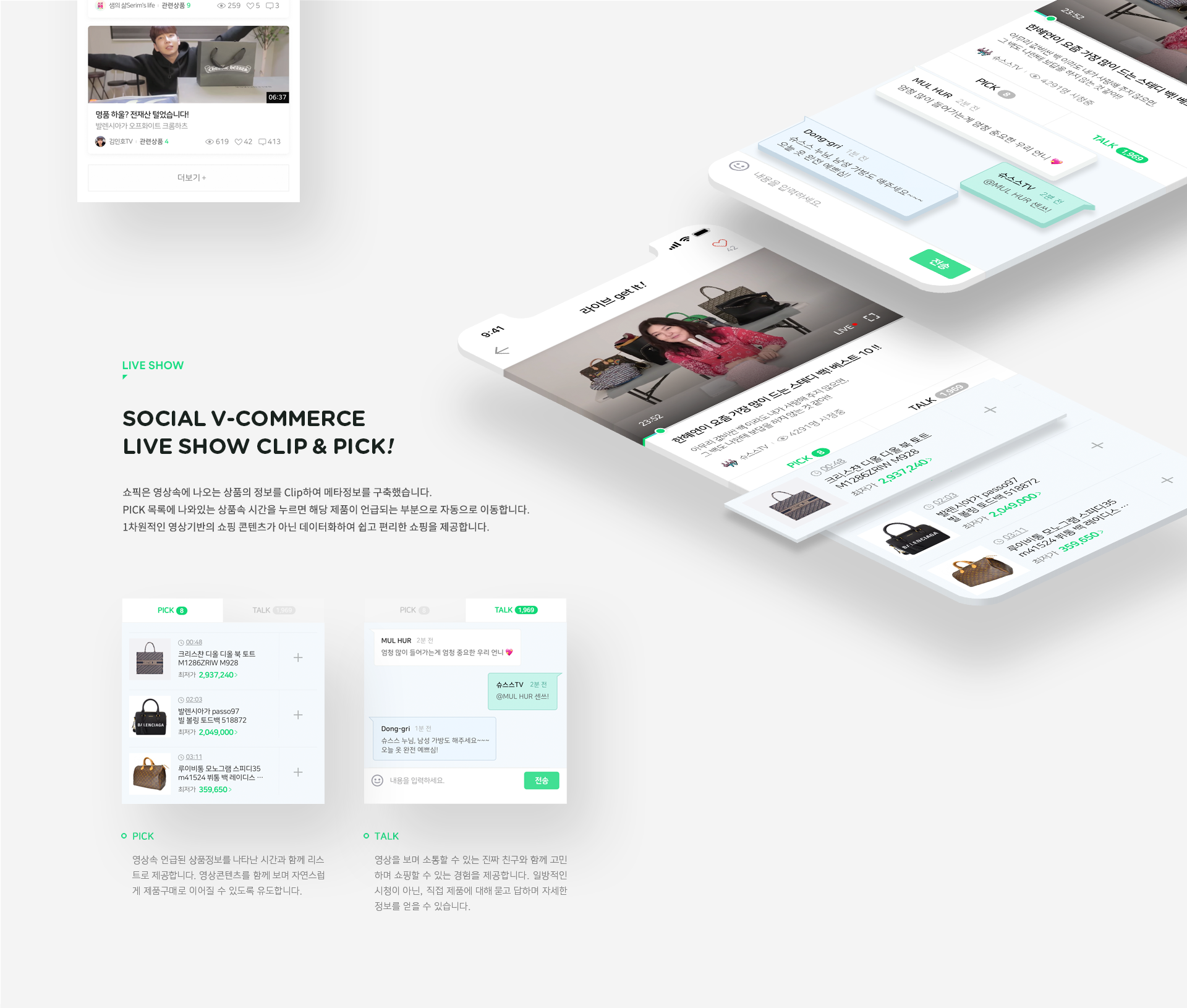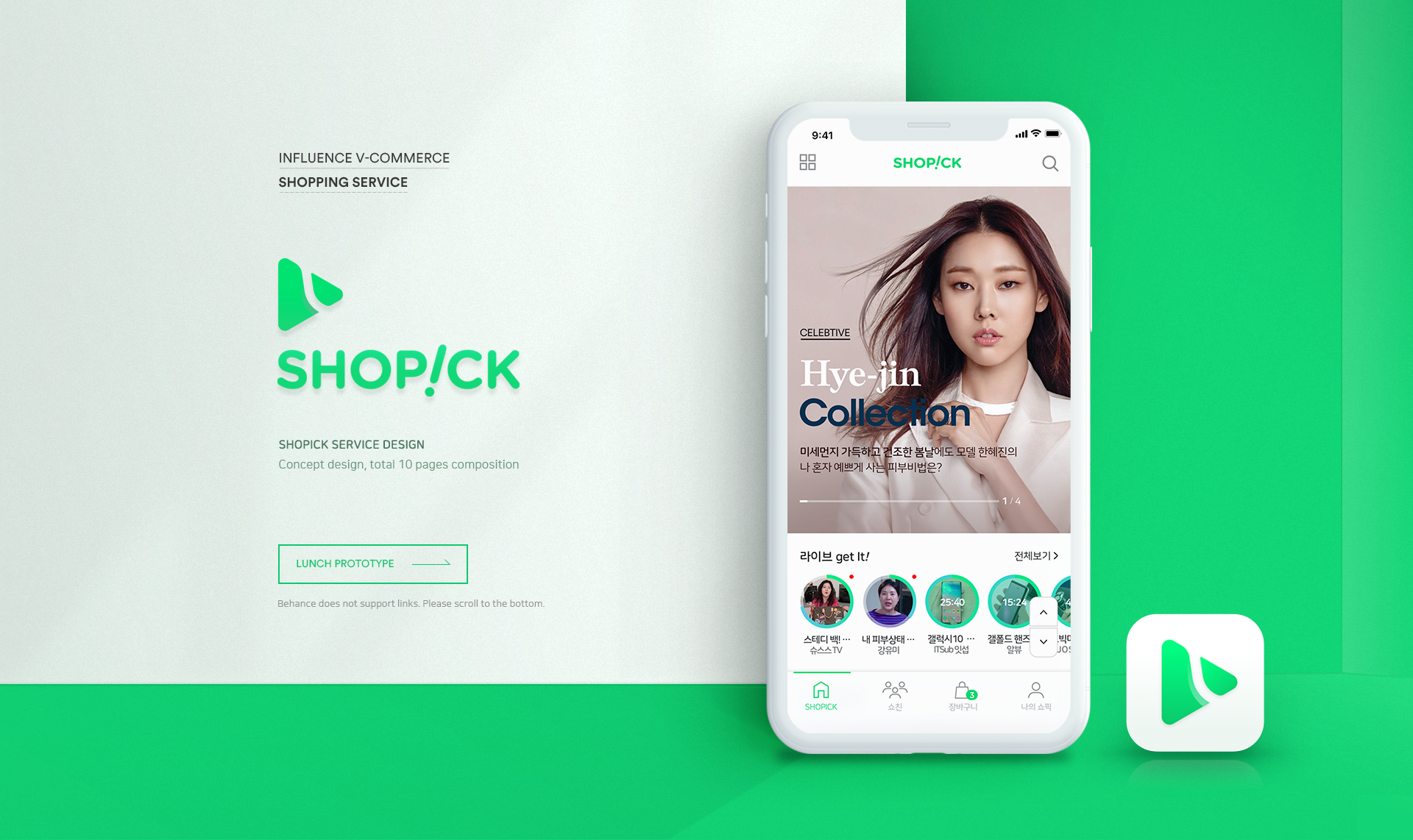 SHOPICK is a mobile V-commerce shopping platform that combines videos based on Influences marketing using social networks.
With high quality content and a lot of followers, Influences is a service that goes beyond the concept of simply buying things together and picks things up as a shopping friend and connects them to purchase of PICK products. By establishing early quality video content based on Influencer and compensating for a portion of the purchase price as a point, we aim to sustain service through production of video content for general users over the medium to long term.